Happy When I'm With You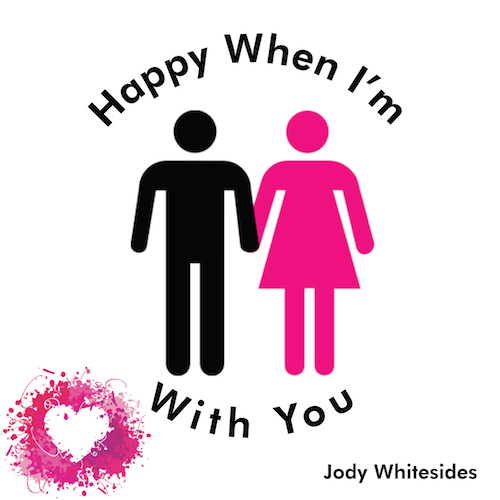 1nsMYUbOjguu2w53JlWKfo
[Verse 1]
Doesn't matter the time or the place
Only know there's a smile taking over my face
Always seems to be here when you're there
Just feel it inside and its in the air
[Chorus]
I'm happy when I'm with you
I'm hap-a hap-a hap-a happy when I'm with you
Doesn't really matter what we do
I'm hap-a hap-a hap-a I'm happy when I'm with
Happy when I'm with you
[Verse 2]
Jumping over the sun dancing under the rain
Acting seriously or completely insane
Ain't no place on earth that I'd rather be
Then with me next to you and you next me
[Chorus]
I'm happy when I'm with you
I'm hap-a hap-a hap-a I'm happy when I'm with you
Doesn't really matter what we do
I'm hap-a hap-a hap-a I'm happy when I'm with
Happy when I'm with you
[Bridge]
When I'm with you there's sunshine (sunshine)
In my heart the whole time (the whole time)
Everybody around us is catching the feelings (catching)
We're feeling (feeling)
[Chorus]
Happy when I'm with you
I'm happy when I'm with you
Doesn't really matter what we do
I'm hap-a hap-a hap-a I'm happy when I'm with
Happy when I'm with
Happy when I'm with you
I'm hap-a hap-a hap-a I'm happy when I'm with you
Doesn't really matter what we do
I'm hap-a hap-a hap-a I'm happy when I'm with
Happy when I'm with you
[Outro]
Nah nah nah nah nah nah
Nah nah nah nah nah nah
Nah nah nah nah nah
Nah nah nah nah
Nah nah nah nah
Nah nah
Nah nah nah nah nah nah
Nah nah nah nah nah nah
Nah nah nah nah nah
Nah nah nah nah
Nah nah nah nah
Nah nah
Liner Notes:
Writers: Jody Whitesides, Johnny Elkins
Producer: Jody Whitesides
Drums: Donny Gruendler
Vocals/Guitars/Bass/Synths: Jody Whitesides
Mixer: Jody Whitesides
Mastering: George Leger III
Trivia:
Meaning: Title says it all, when you're happy about being with someone.
Trivia bit #1: I didn't intend to release this song.
Trivia bit #2: Incorrect credit in a movie called Lucky is why the song is available here.