Rise Up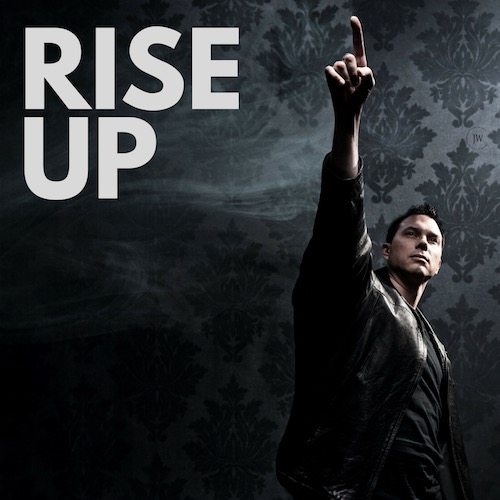 1httkx7yK92hqa3D5s6HtR
[Verse 1]
Things took a turn 'bout an hour ago
We lost another freedom don't you know
Is this what you meant - ignore evidence
Now we watch truth lay down to arrogance
[Verse 2]
No one will admit our elected leadership
Went an' made everything such a mess
Has the land of the free
Forgot the home of the brave
And become scared to
[Chorus 1]
Rise Up (Rise Up)
Rise Up defend your rights (defend your rights)
Rise Up (Rise Up)
Rise Up and win this fight (win this fight)
Rise Up
[Verse 3]
Take a look around what do you see
A snipe hunt being led by Wall Street Freaks
We know what you heard - all of the applause
That circus came to sell off all our laws
[Chorus 2]
Rise Up (Rise Up)
Rise Up defend your rights (defend your rights)
Rise Up (Rise Up)
Rise Up and win this fight (win this fight)
Rise Up
[Bridge]
Deregulation bad legislation
Corporations shouldn't be diplomatic engines
Lightning rods for maneuvering fraud
Paint their path to heaven then act like gods
Moral turpitude conflicting attitudes
Clandestine video shows us who is lewd
Our education ain't evil invention
Its a key to learning a needed lesson
[Chorus 3]
Rise Up (Rise Up)
Rise Up defend your rights (defend your rights)
Rise Up (Rise Up)
Rise Up and win this fight (win this fight)
Rise Up (Rise Up)
Rise Up defend your rights (defend your rights)
Rise Up (Rise Up)
Rise Up and win this fight (win this fight)
Rise Up
Liner Notes:
Writer: Jody Whitesides
Publisher: Too Much Music
Producer: Jody Whitesides
Drum programming: Jody Whitesides
Vocals/Guitars/Bass/Synths: Jody Whitesides
Background Vocals: J-Dub Army
Mixer: Jody Whitesides
Mastering: Frank Ridgeway Cadillac
Trivia:
Meaning: Its about time we had a protest song that is catchy.
Trivia bit #1: Song was originally titled Stand Up.
Trivia bit #2: Very much a political song about rising up against people doing bad things.
Trivia bit #3: The opening guitar riff is played on a 7-string guitar.