Touch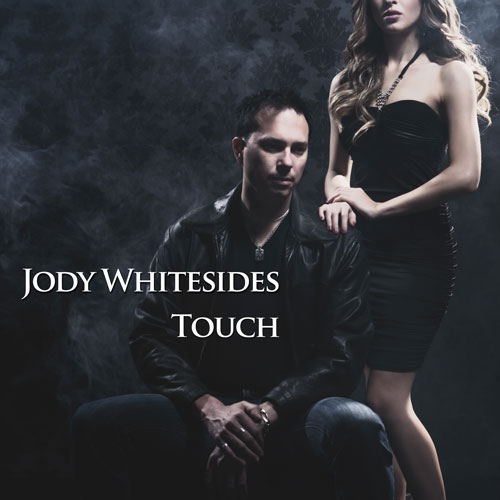 52cHEUG7jT6Zk8jseyOAdN
[Intro]
Sha Sha Touch It Up
Sha Sha Touch It Up
Sha Sha Touch It Up
Sha Sha Touch It Up
[Verse 1]
You like to press things on my body
You don't think and its not fair
Its what you do to me do to me
When you're kissin' down there
[Chorus 1]
Oh never mind I'm askin' way to much
I got a sinkin' feelin I need your Touch
What's on your mind I really can't come up
Need somethin nice to say I want your Touch
[Verse 2]
You like to throw things its your style
You don't stop and its a gas
Let's go there all the way all the way
My dreams are fillin' up fast
[Chorus 2]
Oh never mind I'm askin' way to much
I got a sinkin' feelin' I need your Touch
What's on your mind I really can't come up
Need somethin' nice to say I want your Touch
Oh never mind I'm askin' way to much
I got a sinkin' feelin' I need your Touch
What's on your mind I really can't come up
Need somethin' nice to say I want your Touch
[Bridge: Jacarri]
I get so high off of you shootin' up like some type a heroin addict
The way you touch me the way you kiss its the reason why that I'm so attracted
Your touch is magic its so damn tragic I lost who I am cause your dirty tactics
We're touchy and feely and we're so dramatic I flip her and fold her call her acrobatic
When it comes to the lovin' n' huggin' n' kissin' she puts my fantasies in existence
Takin' all the wind out my sail its hard for me not to leave this jail
Everything all around says I'm so damn wrong what the hell am I doin by stayin' this long
Yet I stay and I stick cause I love all your tricks and I won't complain cause I like that fit
[Chorus 3]
Oh never mind I'm askin way to much
I got a sinkin' feelin' I need your Touch
What's on your mind I really can't come up
Need somethin' nice to say I want your Touch
[Chorus 4]
Oh never mind I'm askin' way to much
I got a sinkin' feelin' I need your Touch
What's on your mind I really can't come up
Need somethin' nice to say I want your Touch
Oh never mind I'm askin' way to much
I got a sinkin' feelin' I need your Touch
What's on your mind I really can't come up
Need somethin' nice to say I want your Touch
Liner Notes:
Writer: Jody Whitesides
Publisher: Too Much Music
Producers: George Leger III & Jody Whitesides
Drum programming: Jody Whitesides
Additional Drum programming: George Leger III
Vocals/Guitars/Bass/Synths: Jody Whitesides
Additional Synth programming: George Leger III
Rapper: Jacarri
Mixers: George Leger III & Jody Whitesides
Mastering: George Leger III
Producer: Mark Webb
Co-Producer: Jody Whitesides
Director: Mark Webb
DP: Denver James Harward
2nd Camera: Joey Balmforth
1st AC: Chris Larsen
1st AD: Bryce Hess
Lighting: Eric Kevin Miller
Grip: Parker Webb
Grip: Chris Webb
B-Roll Director: Zac Polhamus
Editor: Sean M. Gooley
Make up: Sammie Bartko
Hair: McCall Gleason
Cyborg 1: Devin Skye
Cyborg 2: McCall Gleason
Cyborg 3: Jenni Lym
Cyborg 4: Jana Dubois
Rapper: Jacarri
Video Extras:
Chris Webb
Eddy Edens
Ashley Curtis
Natalie Jones
Jon Tesch
Britney Tesch
Mckayla Swink
Rachel Ann Bottema
Cathy Tidwell
Gidget Chairmaine
Bryce Hess
Trivia:
Meaning: Everybody wants someone to touch them and you know who they are that you want.
Trivia bit #1: Some of the drum FX were recorded by me breathing in an exaggerated way.
Trivia bit #2: There are 90 tracks of audio bits in this song.
Trivia bit #3: The mix contains over 110 tracks of audio and routing.