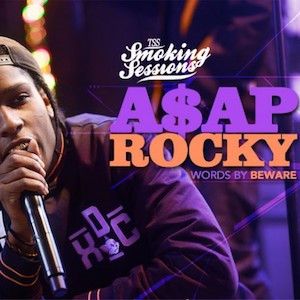 What could be more out of wack than three white men discussing rap music? That's right. Jesse Stern starts us off with an off the cuff remark about rap music and George Leger III takes over discussing the state of modern rap in Southern California. Don't get me wrong. There's a lot of rap I like for it's originality, it's beat, it's wild-blue-yonder approach. Yet listening to George talk about the artists he's hearing about from the youth group he works with, is definitely an eye opening and mind expanding situation for myself and Mr. Jesse Stern.
Find out my expression and how I react to a group that I've never heard of. Actually all the groups that George mentions are groups I hadn't heard of until he mentioned them. Jesse takes it all in stride. What ended up happening afterwards is that I'm now more aware of some of the new modern rap coming out of Southern California. Not necessarily a bad thing.
What say you? Who is rapping stuff so awesome that you can't believe they're not uber famous yet? Give me some names so I can flesh out my measly commercial rap collection.
White Men Discussing Rap
There's a lot of really cool rap out.
Productionwise it's so minimalistic.
Uh Hmmm.
That I… it's like driving on ice.
Do you do a lot of rap?
I do where I work 'cause the kids, that's what they want to do.
That's what the kids are doing these days…
They're not producing music. They don't even know what music is. Well, that's not true. I can't really say that, 'cause… You know. They. It's been really intriguing with them to try and turn them on to other kinds of music.
Uh Hmmm.
And other stuff because they're so into this ridged little clique of music. ASAP Rocky, fuckin' ah, SPM, South Park Mexicans. Yeah.
Is that a band or a style.
That's a band.
Ok.
I was about to say if that's a style, it's way off my radar.
There's a band down in Orange called FUNK.
They're just called FUNK?
They're just called FUNK. And like all the gangsta kids love 'em. They're all like, I want FUNK man. I hear it. Like who the fuck is FUNK? FUNK is the they're a band man.
Funk is that guy right there. He got the funk.
Well, they're, you know. Eh, South Park Mexicans, SPM, there's like four or five guys, that's all they talk about when they talk. ASAP Rocky is one of them.
–
Give me some more rap to check out in the comments.
Enjoy your day!
– Jody
Read More