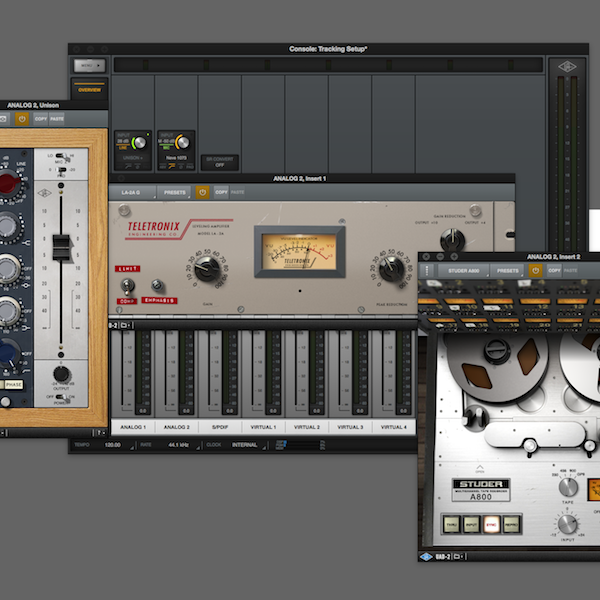 Now that I'm back in the studio, there's been a desire to do some vocal experiments on my part.
Signal Chains
One of the things that producers worth their salt will do is experiment with different combinations of gear. Though there's still some bronchitis to deal with, I have been getting a few hours here and there to try out some new signal chains and see how they affect the sound of my voice.
Thanks to modern technology, its actually extremely easy to try out a much wider range of gear without the insane costs. Thank you Universal Audio and the Apollo system!
Vocal Experiments
There's a project for TV music where we're in the final phases of recording and mixing. In this project I'm spending some time to run some vocal experiments to hear the differences of what comes out. My most recent chains have included and API vision strip into an LA-2A. Then the absolute newest chain has been a Neve 1073 into a Studer Tape Machine followed by an LA-2A. Each lends itself to a different vibe. Don't think I don't realize that those gear terms likely all sound greek to you. They're all geek to me!

The image above is of my current favorite. What makes it strange is that when I solo a vocal recorded with this chain, it actually doesn't sound all that great to my naked ear, but in the right track… It causes the vocal to sit like I can't believe. The ultimate in vocal experiments, when you think the sound is bad, but its oh so right for the song.
Daring Covers
Along with the plethora of original tunes for this project are 10 cover songs that are so different from the originals that it may blow your mind. Hell not even may, they will blow your mind. A few of them are very different vocal experiments for me. It all comes down to figuring out the right way to present each song so that it has the right twist to give the song a double entendre.
And therein is my one reason to ever do a cover, to give it a new meaning!
Read More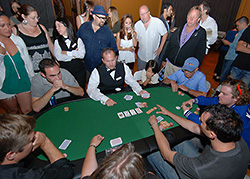 Happiness is getting together for a good cause. It's even better when you're doing it with a game you enjoy. It's even better when it becomes a networking event where you can meet additional people beyond those who you know. Especially when you already know quite a few and it's in your business. Such is the case of the Recording Industry Poker Tournament. It was a charity event that I partook in.
The outcome?
Well, I won!
Click Here to read the story.
It was a heck of a lot of fun. I'm happy about the outcome and I look forward to attending again next time.
Read More