We never stop learning, however when I was learning to initially play guitar, I was really into guitar oriented music. One of my favorite guitarists was Zakk Wylde. Which led me to Ozzy Ozbourne and his impressive stable of guitar players over the course of his career. Today I'm looking back at a song that I really liked from a musical standpoint and a lyrical standpoint.
The song is Hero by Ozzy Ozbourne as it comes from No Rest For The Wicked. I couldn't find an official video, but here's a YouTuber's upload of it. The way the guitar defines and moves this song is so awesome that it still strikes me years later. Everything about how the melody is working on the opening instrument to the powerful punch of the guitars setting a very crunchy base for the rest of song to latch on to, it's a song that didn't get a lot of attention but certainly deserved it from a songwriting perspective. At least that was my love of it.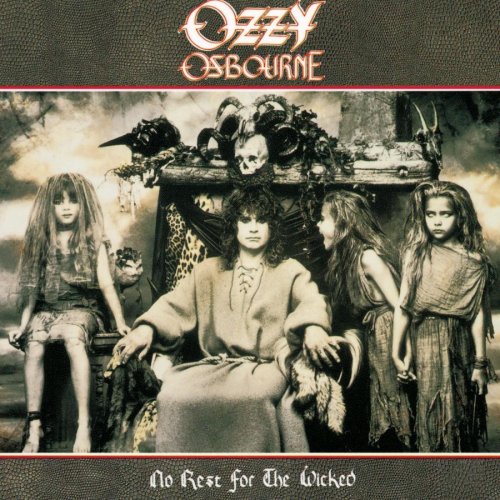 Being that I've written a different type of Hero song, that has a similar concept of hey – I'm not really a hero, I thought it would be a good idea to post the lyrics as well.
Hero
I don't want to be a hero
I don't want to ever let you down
No, I don't want to let you down
I could try to take you higher
But I don't want to wear a broken crown
You know it brings me down
Don't think you'll ever understand me
I don't even understand me
Don't have the power to annoint you
And I don't want to disappoint
The fools no more
The fools no more
I couldn't answer all your questions
And if you're lost I couldn't find your way
I couldn't find your way
You know you have to face the music
You changed your tune and don't know what to play
So don't you run away
Everybody's talking crazy
Some think I am a devil maybe
I don't want to hear about it
Don't want to have to scream and shout
At fools no more
The fools no more
So, I don't want to be a hero
Don't want to sit upon your crippled throne
I've got a life of my own
I am not your destination
Or a road that's gonna lead you home
So, baby please don't go
Please don't go
Please don't go
Please don't go
Please don't go
Please don't go
Please don't go
Please don't go
Please don't go
Writer: OSBOURNE, OZZY/WYLDE, ZAKK/SINCLAIR, JOHN/CASTILLO, RANDY
Lyrics © EMI Music Publishing, Sony/ATV Music Publishing LLC
I must be feeling heroic in a way as I'm calmly working towards my next step in music. Finished a trailer for spec yesterday, that I've already been told is really awesome. We'll see how it turns out.
Read More