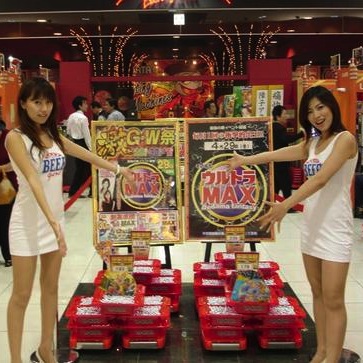 In the matter of getting the talent out and into the world, I have a little news about something I've done recently. I was asked to sing on a game soundtrack. I can't tell you the name of the game, if I did, I'd have to kill you, then they'd kill me. Very James Bond 007 type of stuff. I can say it's a game out of Japan and it's the type known as Pachinko. Though I've never see a Pachinko game, I can say Pachinko games am I. Or at least my voice is.
Oddly enough I'm getting known for doing vocals for games in that part of the world. It's interesting. It's fun. It can also be rough on the voice.
The amazing march of technology allows the composers in Japan to Skype in to my studio. Where they can ask, watch, listen, and request for things as we're recording the tracks. Going international thanks to video chatting!
I will say the music for this game is a bit heavier than most of the music I'm known for. Plus it's very much in the heavy video game style of borderline metal mixed with dub.
When I'm allowed to give out the name of the game, I'll happily post an update. Speaking of which, there is another game that I sang on a while back where I'm due to be getting the CD of the music very soon. When I get it in big hands, I'll post about that one.
Read More