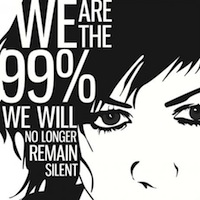 I would have figured that this post should have been posted yesterday. However I ran into a little issue of having eaten something that didn't agree with me a couple nights ago. Nothing like getting incapacitated after dining at a local eatery. Yuck. Thus I had to take Friday off and recover. I was back in shape on Saturday and was able to smash out another tune's tweaks. Which leads me to write that the eleventh song finalized is "Stand Up".
Song that had a couple of lyrical issues in that it was attempting to cover too much ground. Now it's much more focused on one aspect and has been honed in on a subject that I think a lot of us can all relate to. Doesn't matter what side of the political fence you're on, I still think it will resonate with at least 99% of the world. Especially the U.S.
Now mind you, in being ill I couldn't sit idly by – so I started a crazy project of tagging all of my music in my iTunes library as well as adding all the lyrics to every song. Well, to the point of whether the two apps I've procured to help with the procedure. Thus, I've added an additional thing to my load that could take at least a month when done in my spare time. Yikes. Why? Why did I do that? One, I wanted to really go through my library. Two, since starting it on a day I was under the weather, I've noticed that it's akin to pouring through liner notes and covers to really get at the heart of all this music – but in a digital sense. I'm re-enjoying some music that I haven't heard in quite a while. It's a good diversion.
Ok, back to the song…
I've added a couple of additional elements to the first verse. I also added some additional noises to the chorus to help flesh it out with a little more kick.
The one real experimental area of the song is going to be in the bridge where I've decided, that much like another song, this will gain some interesting twists enlisting a rapper to rattle off the words I've come up with. That makes two or three songs now where I've going to cross that hip/hop rap/rock type of hybrid line – hmmm… Weird.
This one is going to have a bit of bite to it when it gets recorded live in the studio. I really think it's got some great legs to whip up some anthemic shouts in a stadium. Which means that people will enjoy the eleventh song known as "Stand Up". Easy to follow. Easy to shout.
Read More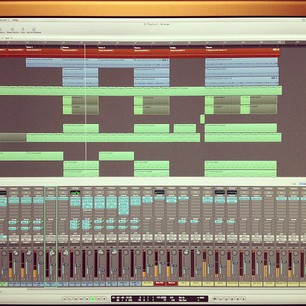 Getting the new year off to a productive start. Day one had me making some re-records of vocals from songs already finalized. But yesterday found me getting yet another song's vocals re-recorded as well. After that recording my ninth song finalized is "Touch".
I got some additional vocals layered in on it. More for the addition of a couple of female vocalists to do some backgrounds to add spice. Once I hit that, I ended up scrapping the original bridge lyrics. In their place is a large flow of words that require bringing in a rapper to spit it out. The bridge is now way more over the top, blunt, rhythmic, and slammin. Got me saying to myself – Fuck Yeah!
No doubt this is going to hit the charts when it's released as a single. I'm confident of that.
Another thing that I'm confident on it is, I'll have to mix a radio-friendly version or bleep some of the bridge vocals. Not the first time I've had a song that would require bleeping, but it is the first time on a hit calibre one. Let's see if I'm right this time.
I'll be back at it later today getting the next track pre-flight ready for hitting the studio. New fire in the sails for this new year has me feeling gung-ho, ready let's go! With that, I've got my ninth song finalized and it's called "Touch".
Read More