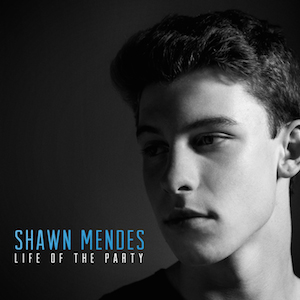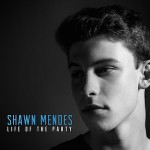 A couple of weeks ago I was tooling around in my car running an errand when over the iTunes Radio comes this tune called Life of the Party. I immediately thought to myself, dang this guy nailed it. Not from a lyric standpoint but from a musical standpoint. Then comes a little more research to find out that it was co-written. I still haven't gone far enough to figure out who actually recorded, produced and mixed it. But said producer did a masterful job at making this guy Shawn Mendes whom I think is about 15 years old, sound like a long time pro. That's not an easy task.
The real trick is the production on the track. It's laden with tons of sounds that flow one to another and work extremely well. Shawn's vocal over the top of it sounds like a great set of takes edited together with the right amount of emotion. The verses are little bit on the lax side, but the chorus kicks it so hard that the verses don't matter.
Hopefully this kid will get more practice in on his writing and really make an awesome career in music.
Life of the Party
I love it when you just don't care
I love it when you dance like there's nobody there
So when it gets hard, don't be afraid
We don't care what them people say
I love it when you don't take no
I love it when you do what you want cause you just said so
Let them all go home, we out late
We don't care what them people say
We don't have to be ordinary
Make your best mistakes
'Cause we don't have the time to be sorry
So baby be the life of the party
I'm telling you to take your shot it might be scary
Hearts are gonna break
'Cause we don't have the time to be sorry
So baby be the life of the party
Together we can just let go
Pretend like there's no one else here that we know
Slow dance fall in love as the club track plays
We don't care what them people say
We don't have to be ordinary
Make your best mistakes
'Cause we don't have the time to be sorry
So baby be the life of the party
I'm telling you to take your shot it might be scary
Hearts are gonna break
'Cause we don't have the time to be sorry
So baby be the life of the party
Come out tonight, come out tonight
There's no one standing in your way
Come out tonight, come out tonight
We don't care what them people say
We don't care what them people say
We don't have to be ordinary
Make your best mistakes
'Cause we don't have the time to be sorry
So baby be the life of the party
I'm telling you to take your shot it might be scary
Hearts are gonna break
'Cause we don't have the time to be sorry
So baby be the life of the party
Yeah, yeah, yeah
Life of the party
So don't let them keep you down
Oh you know you can't give up
'Cause we don't have the time to be sorry
So baby be the life of the party
Read More