2020 got off to a start of injuries.
Over the holidays I had a bizarre fall coming home from skiing. The driveway is a little sloped and I took a slightly wrong step, one leg shot out and I landed on top of my other leg. As I was going down I was thinking, please don't break, please don't break. Funny what we can process in the span of a split second. I could feel my bones in my lower leg start to twist. Then it was over. Maybe another millimeter and I might be in a cast right now. Instead I had a major sprain in my ankle and knee.
6 weeks later and I'm still having moments of noticing tender movements of my ankle. Thus it's not 100% healed yet, but getting close.
Musically I've been working on finishing a multitude of projects for artists I'm producing to music I'm doing for me.
First thing that got finished was a single for a female artist out of Utah. That was a long time coming. Happy to have it done and when the artist finally gives me a release date, I'll make note of it here.
Another project I've been working on is MūSE PC, a songwriter's collective where I'm helping other songwriters to improve their songwriting chops. One fun project we've started is a group writing / recording project for a single song based on lyrics that everyone involved will get credit for.
I have multiple singles that have various states of finish. By that I mean I have a spreadsheet of things that each song needs to have completed before I can schedule a date to release it. I have 2 that are completely in the can and done. However I'm looking to have at least 6 done and in the can before I start my release schedule. Lots of them need music videos. Which is where I need to work more on brainstorming ideas for them. Some still need lyric videos, and while I had been working on a lot of them I've hit a wall on one where my idea might be a tad more complicated than its execution is realistic. Thus I need to reassess if I should change it out. In the mean time you can get down with this fantastic song.
I finally got asked to submit a composer's reel for an upcoming film project. First time I've ever been asked to do so. So I had to spend some time hunting down all the projects I've done music for to be edited together into a cohesive unit for the project. While doing this task, I started to realize how many projects I've done and never got the final product sent to me. I guess I'm usually so busy moving on to the next thing that it was weird to go back and look at what I've done in the past.
Now that I've got some of these things done, I can get back to finishing the steps for these singles. Though I'm guessing that right now it won't be until May before I start getting more music videos finished.
Read More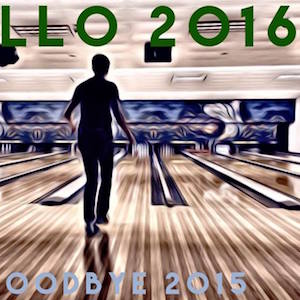 Hello 2016
Happy New Year to ya. Its already time to say goodbye to 2015. In one way I'm wishing 2015 could keep going as its been a pretty good year. However, I'm already looking at 2016 as the launch pad for several great things to come.
New Music
Via Twitter I was asked by Jodsters if I'll be releasing more singles in 2016. The immediate answer is yes. I have several new singles lined up and in the can. So to speak. Currently working on the video ideas to get them fleshed out and ready to release along side each single.
Along with that will be a better media presence. Gotta start stepping up the streams and plays for the newer music.
There will be one more push with Touch. The next single coming for release is called "Thump Thump Thump". A juicy rich groove of a song that as some Jodsters have said "Make you want to move your feet in a happy manner." I'm sticking to that funky audio lap-dance for your ears type of thing.
More Video
I got a killer gift for Christmas of a GoPro Hero4. Thus I will do my best to shoot more video and get it up on my YouTube channels and other social media. Should make it a lot easier to shoot, that's for sure. The bonus is, I've recently met a couple of people and reconnected with some friends who do a lot of things behind the scenes with creating film/video. As I team up with them, it should lead to some really cool video output.
Plus, I've been asked to put my greatest guitar lesson on video. In case you didn't know, I used to teach guitar lessons. There's one super important lesson that no other teacher on earth ever teaches. Though I've long wanted to start a guitar lessons website geared around great lessons on playing guitar – I haven't yet gotten around to it. Thus I will make sure this highly valuable lesson gets shot, edited and put up on my YouTube channel for everyone to enjoy. Lucky you it won't cost you $100/half-hour to get it.
Dorian
Already on January 1 I had some fans asking about my dog Dorian. Telling me they'd like to see more pics and video of him. Thus if you're down to see more of my dog, go follow his twitter account @dorianthedog. The more feedback he gets, the more video and pics he'll deliver.
Beyond
There are a few things that are happening with the older catalog. If things go right, it will mean a nice payoff that will help springboard the new singles and more. Unfortunately have to be like Apple on this and not say anything further.
Goodbye 2015
Goodbye 2015. You've been really good to me with delivering a network TV theme. Nightwatch on A&E if you have not yet seen the show. Here's to 2016 bringing me 3 more this year – that's the goal.
Read More