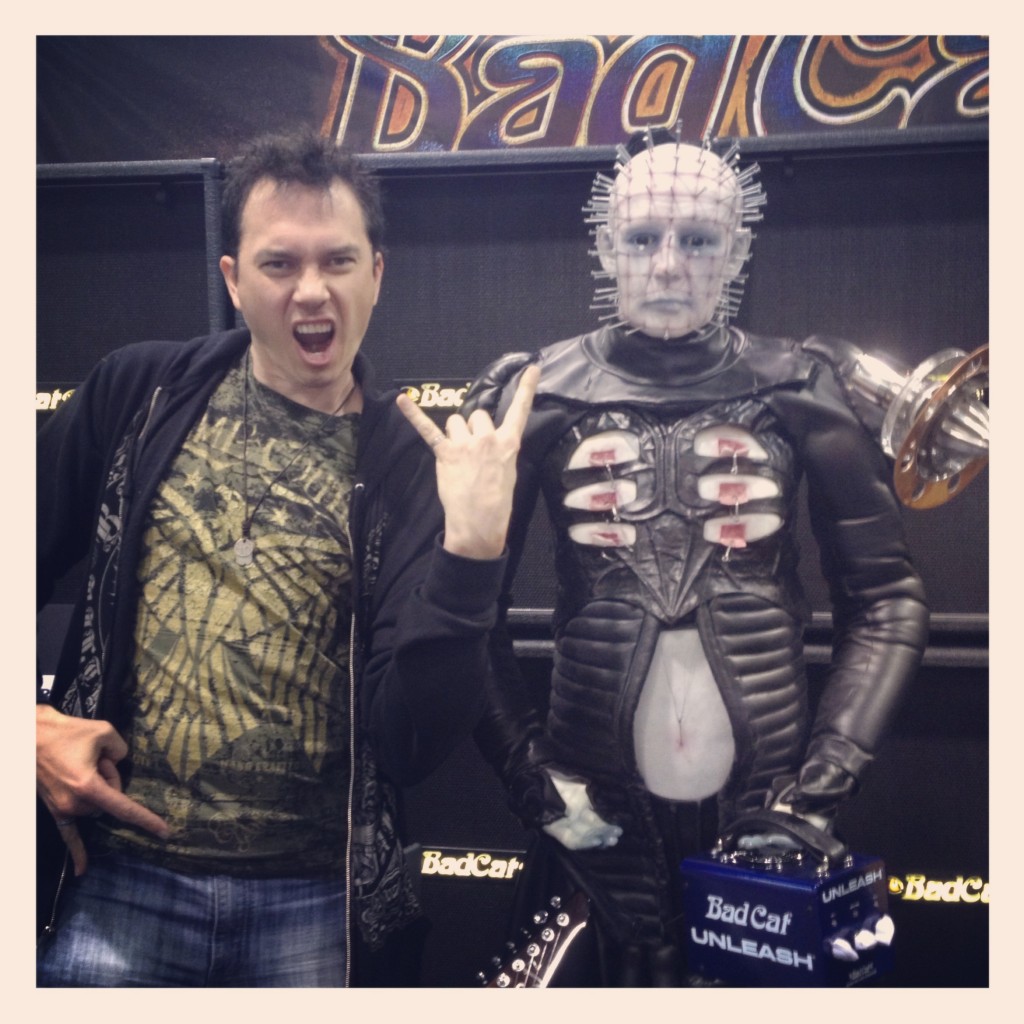 You might be asking yourself, why the hell hasn't Jody posted anything about the last four songs?!? It's a very valid question and my response would be: The NAMM Experience.
In January of each year there's a rather large convention that happens in Anaheim California (a majority of the time). That convention is known to the outside world as: NAMM. To us musicians it's known as "The Giant Candy Store." Meaning it's like being a kid in the world's largest candy store of musical gear. It's a great place to geek out. If you're into musical gear stuff that is. I am.
The other plus to NAMM is it's a bit like a huge family reunion. Where many of us who are busy creating music often don't get to see each other until NAMM. Yikes. My buddy Robert Navarro said in passing this year: "I know a lot of people. But Jody seems to know everyone." It's a bit of an overstatement. However it was funny to hear.
Let's dive in to a little picture recount of some of it.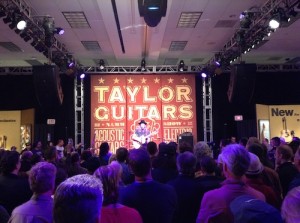 The pic is from a solo performance by a Doobie Brothers member doing great renditions of their songs in the Taylor Booth.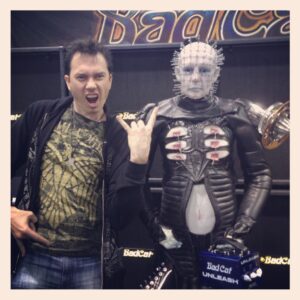 The show can't be complete without posing with the BadCat freak of the year.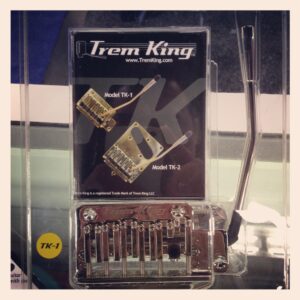 This is by far the greatest tremolo system ever invented for guitar. I'm not kidding – it's perfect.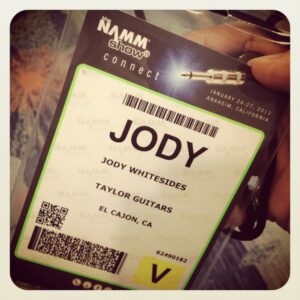 The mandatory badge shot…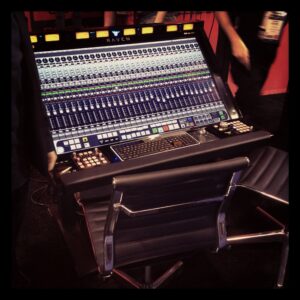 For the inner child of mixing engineers everywhere: The Raven by Slate Audio. The coolest touchscreen mixing console.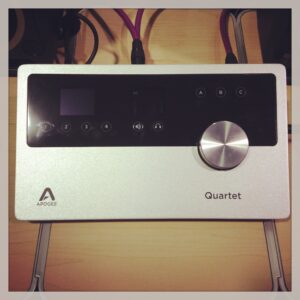 Wanna know where audio recording is heading? To smaller devices. Namely iOS devices. Apogee is leading the charge with their mobile lines and the new king of that is: The Quartet.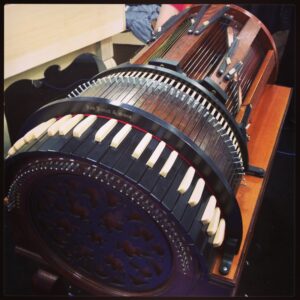 The award for most unique instrument of the show is: The Wheel Harp. I can't even explain it. But it's very cool, with a very distinct sound.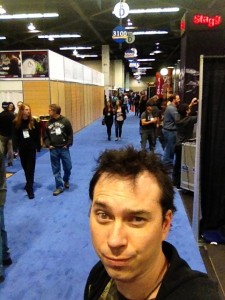 Essentially we all hit it. The NAMM wall. Wherein you're tired and somehow I managed to get a shot where there were relatively few people around. Feet hurt from being walked on for hours on end.
There is the little slice of what has kept me from getting to the rest of the songs. I will be diving right back in extremely soon after I finish up another interim song and a couple of things for some placements. Stay tuned.
Here's my parting shot: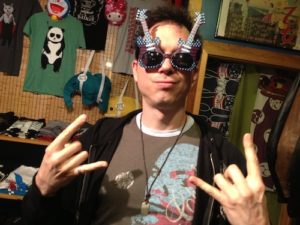 Read More