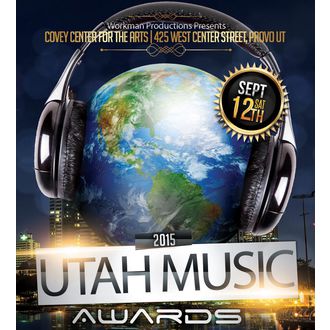 Moving Into The Lead
There's a little event coming up called the Utah Music Awards. My single Touch has been entered into the process for Best Pop Song and for Best Music Video. There's an ancillary award called the Audience Choice Award. Currently Touch, as I write this post, has been moving into the lead. But there's a hot contender that is moving up fast.
Awards events can be a massive boost to the ego, or they can be a massive drain on the ego. I've won in the past for my song Falling In. That was a such a cool feeling. I've also been in the prelim rounds of the Grammys. I'd really like to make it out of the prelims and into the nominations round.
There's an awful lot of work that goes into making people aware of the music being voted on. I've got a couple of friends that have won Grammys and its essentially becomes a full time job sending out the music, making friendships, calling in favors, and generally asking people to look out for your music – then vote on it. A lot of moving parts that have to coordinate.
Utah Music Awards Audience Choice Vote Here
Hit the link, throw a vote on it and help boost my ego a little bit. I'll be a sour Jedi Knight, ala Anakin, if I lose to a cover song from a two year old movie.
Read More