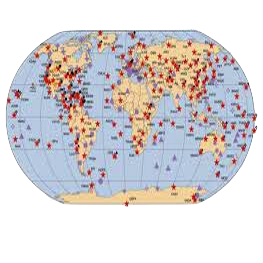 It's always fun to start seeing reports trickle in as to where people are buying up the music. Maybe more so now that I've seen Searching For Sugar Man. I don't have the cult following that Rodriguez has, though at some point I believe I will. Until that day occurs, I will settle upon the new places I see each month for where my music is being purchased.
This past month I've seen the following countries taking in music by me:
Taiwan
U.K.
Canada
Switzerland
Japan
Mexico
South America
Australia
Finland
France
in the most general of terms: Europe
and of course: U.S.
No matter where you're at, if you're purchasing music I've created I'll be grateful if you're telling 3 friends to do the same. Your purchase of music is the type of thing that makes a musician happy they're creating something of value.
Thank you!
Read More