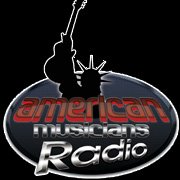 This Wednesday I'll be lighting up the airwaves and netwaves with American Musician's Radio. I'll be in studio for two hours with Johnny Cat in his Cat's Den shootin' the shit about music.
A new thing that Johnny Cat has going on, is the ability for listeners to now call in and ask questions. I'm letting you know that it would be awesome to have you chiming in to ask your burning questions.
Additionally I'll be performing a couple of songs live and acoustic. One of which is a brand new tune that will be on the next CD. You. Don't. Want. To. Miss. That!
Read More