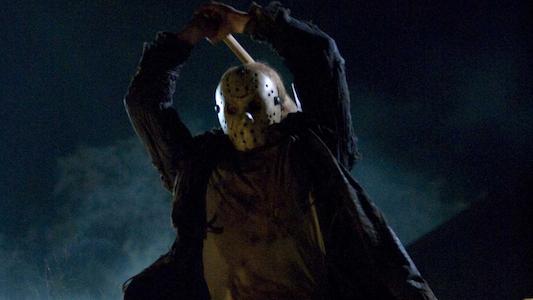 Last year I did a little experiment. For the month of October my goal was to watch a horror movie a day. I actually ended up watching a few more than that. Some were classics that I had seen before like Friday the 13th, Halloween, High Tension, Amityville, etc. Others were a bit more obscure and not really worth mentioning. Essentially my month of October in 2012 was a month of Horror Overload while working on music.
Fast forward 11 months to October 2013 and this time around I had a small inkling of wanting to do the same thing. I never put the plan into motion. I got so busy that I ended up not seeing a single horror flick at all. Halloween came and went with not so much as a whimper.
I'm guessing that I overdid it last year and this year paid the price. Actually the price was time in the recording studio knocking out vocals on a new tune that is coming soon. A tune that has absolutely nothing to do with horror. It's called Touch. I'm very excited about it. So much so, that as I was leaving the studio each day I was smiling because it was coming together so nicely. It still is. The last of the vocal parts should be getting finished up this Sunday. After which I'll spend a couple of days tweaking the mix and then finally sending it off to the master of mastering John Rodd.
All this is to say that I let the horror holiday come and go whilst I was busy working on material for the good people of earth. Come next year I hope to be putting more time into some horror adventures. Until then, get ready for a smokin' catchy-ass song. Don't let Jason get you before you get a chance to hear it and see it.
Video is coming soon!