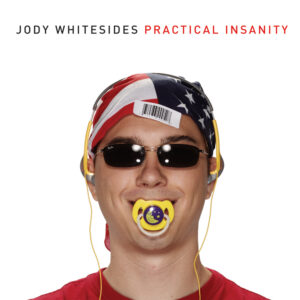 One of my first successful co-writes was All The Things with Greg Watton. It happens to be the subject of today's post. Mostly because I thought it prudent to make a lyric video for it in an acoustic environment. The bonus is that you get to see and hear what I'm singing and how I played the acoustic guitar part in the song. It was written just before I had gone to a songwriter's conference and it was one of several songs that A&R people from the major labels were interested. That's always a shot in the arm to boost one's confidence in what they're doing. Greg and I have written a few other songs – but none have made to the airwaves yet.
All The Things Lyric Video
http://wp.me/P20RW6-35g
Lyrics & song by Jody Whitesides, Greg Watton
Ever since I was a kid Everyone picked on me
Growing up was the hardest thing For a boy with no self esteem
So I found a little place In the backyard of my mind
Disappeared without a trace Didn't want them to find me
For every year that passed me by
There was less of me to recognize
I wish I made more room to grow
Instead I hid I didn't know
All The Things that people say
All The Things that people do
Will bring you down When you let it get to you
All The Things that you don't know
All The Things that make you fall
Doesn't really matter When you rise above it all
Now that I've become a man You were there to walk me through
Facing each memory Of those who harmed me
Now that I'm trusting you I've started exploring everything
Emotions that may drown me Like a river pouring out-
(Chorus)
Finished with the words that hurt
Finished with feeling like dirt
No use living in regret
Instead its best to forget
(Chorus)
Enjoy yourself!