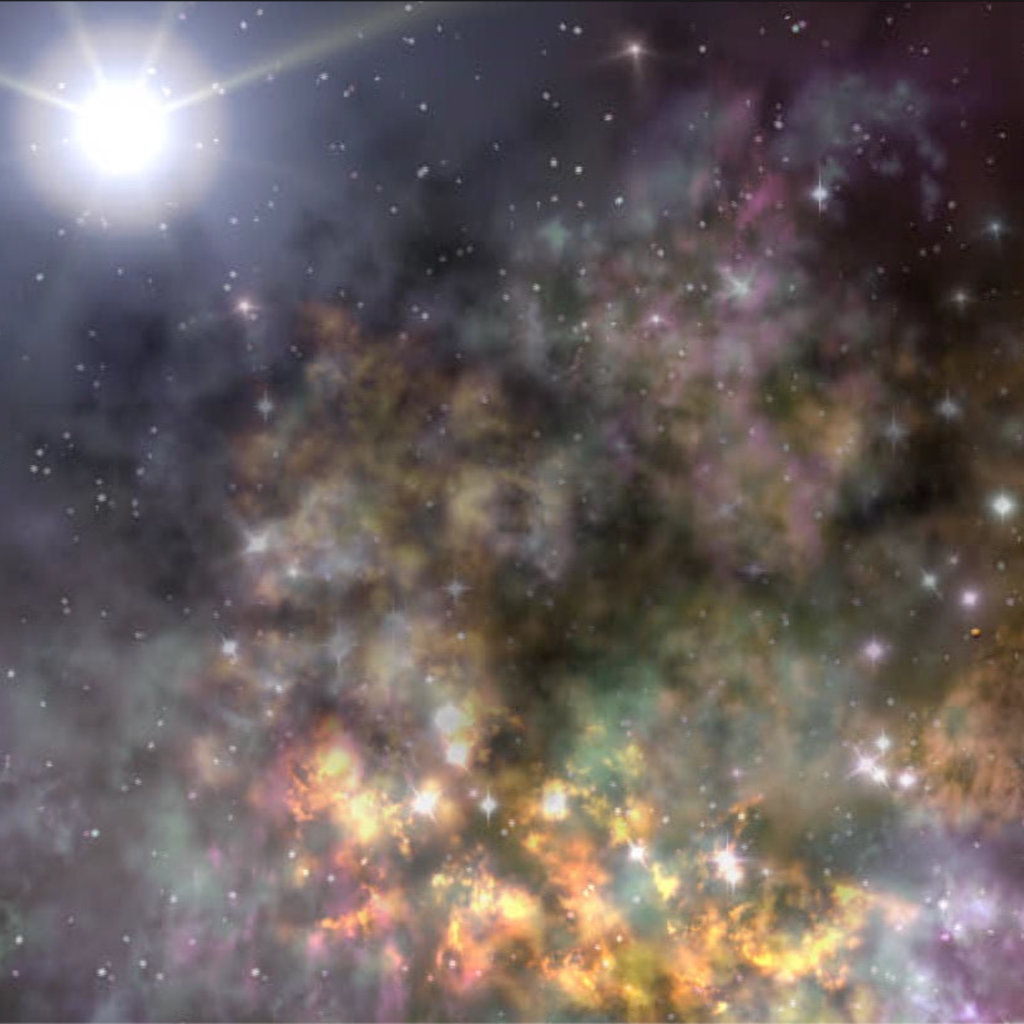 Today I got around to working on a lyric video where a few days ago I decided I would try it one more time. The main reason why had more to do with not being entirely happy with the first attempt.
The last several weeks have been highly productive with a lot of output. Not only for music, but for videos related to my music as well. I've been working diligently on making lyric videos for a whole lot of my songs. Generally it's been taking about 3 to 4 hours for very song to get 2 lyric videos per. One song in particular is called Supernova (expect it's release sometime in 2020, that's the current plan). I had done a lyric video for it, but the video I had in the background was poorly shot – me handheld of footage from a 4th of July fireworks show.
In looking back at it, I felt it just seemed to lo-fi. Didn't fit the title well enough and in a sense, lazy. I thought fireworks would work, but the quality of the video in low light from a phone, meh.
Now that I'm starting to dig further into the capabilities of Motion, I'm figuring out ways to really make things pop, or sometimes taking an easier route. Today however was a day of really making something pop. I managed to create a really cool outer space animation that looks super stellar (pun intended). This took a good deal of time, but the end result is something that is constantly evolving over the course of the song and it's interesting to look at.
I still have to get the words in, but I've found a cooler font, a nicer look, and animation that makes more sense. Thus all the way around, I'm happier with the result so far. I believe I will get the lyrics in and done tomorrow.
Musically, I've got another song that I've been working on with Chris Hellstrom. It's turning out really great too. Fun lyrics. Fun concept. Tongue in cheeky type of song. One that has more than one hook and one hook in particular that I imagine might become a catch phrase. Two reasons on that, one, the melody is easy to remember. Two, the words will catch people by surprise and they're words that a vast majority of people say – but may not have said them in this order or sung this way. But once heard, you can't forget it.
I did get the mix and master of another single done a couple of days ago. It's on the list of videos that needs to now get done.
Additionally I've been asking fans of sports teams like the Washington Nationals (congrats to them for winning the World Series this year) if they would send me video footage they've shot for lyric videos. HINT HINT. If you're reading this and your a fan of a sports team – I ask you to reach out with video footage you have rights to, if you would.
This same thought about lyric videos for teams has led to another idea for me. But I'll keep that under wraps for the time being. Though you'll likely see the reason pop up on my website in the not too distant future.
Read More