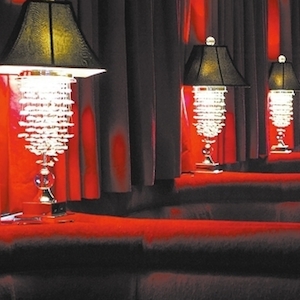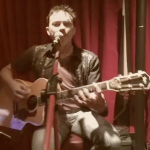 In case you missed it, I played the Elixir in Las Vegas last weekend.
Elixir
It's kinda hard to express how red. I mean RED. Really. Really. Really. R.E.D. The elixir is. In the immortal words of Nigel Tufnel, "It's so red, its like it can get none more red."
After getting over it's redness, I got busy with cranking out an acoustic set of music for this fancy vampirey establishment. Knocking out originals and some covers to great response from the crowd. Unfortunately, the video clip I have from the show was shot using the 8mm app on a friend's phone. Apparently he didn't know he was recording 8mm camera noise instead of the actual audio.
https://vine.co/v/OqEqq3MPzmu/embed/simple
Why I oughta…
Pow, right in the kisser.
Right?
I'll have to let you know that the crowd enjoyed the show. Comments were along the lines of: "It was awesome!" "Your voice is amazing!" "You sounded great!"
I'm working on returning to the Las Vegas area in mid January. So mark your calendar to join me in Sin City then! It could be Elixir again.
Read More