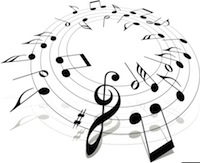 On a roll at this point. Yesterday marked a moment where I had a chat with a co-writer about a track. We made some additional tweaks to our song. After that writing and tweaking session it was time for me to put the axe down on yet another one of mine. This has me saying the tenth song finalized is "It Burns".
This song is a bit of an exploration into a very quirky area of Pop Rock for me. The song structure is vastly different at the end from pretty much every song I've written. It doesn't really end on the chorus, but it's still got a hook. I did end up taking out one part of the song as it wasn't propelling it along like it should have. Removing the part helped keep it moving along.
There were some minor tweaks to the lyrics which I also re-sang today as well. Made some additional notes for the studio when it goes for final recording.
Get the forks out because it's done for now. Song number ten finalized is "It Burns". More than halfway home. Soon. Very very soon.
Read More