Happy Monday morning. Today's little journey is going to be about remixes. When I did a song called Hero Unexpected I made a decision to seek out a few friends to do some remixes of the song. It didn't hurt that so many people really dug the song. One of the remixes was by a friend who would come to my game nights, Chris Carter. No, not the Chris Carter that penned the X-Files. Chris 'Von Pimpenstein' Carter, as he's known to go by. A master music mixer. It's those game nights that bring us to this hanging with a hero for music monday. Rather this version of Hero Unexpected.
When you click on the audio button below, you'll hear the version of my song that Chris came up with in-between our hanging out and playing games. It's a darker, more urban embodiment that I never dreamed of. He actually came up with something super unique on it. I love that. Part of the whole reason I wanted to have remixes done.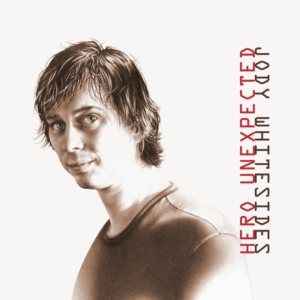 Hero Unexpected – (Chris 'Von Pimpenstein' Carter Remix) [audio:http://jodywhitesides.com/media/crumbs/Hero Unexpected – (Chris 'Von Pimpenstein' Carter Remix).mp3]
If haven't heard the original then I'd say hit the Hero Unexpected music page and listen to the audio clip there. Notice how night and day different Chris' take on the song is. I have a wonderment about his audio wizardry and twisting my vocal into a new melodic value. That's what caught me most off guard about his remix when I first heard it.
If you're enjoying it as much as I do, I implore you to purchase the song at your favorite digital service. I also ask for you to sign up on my email list and keep abreast of new musical developments from me. We'll both be happier for it.
Since those nights, Chris has moved to the east coast so there hasn't been any hanging out together. We do stay in touch via email, phone and such. At some point we'll get a chance for hanging out and/or work together again. If not for my music and his mixing talents, then most certainly for my pizza making skills. He loves my pizza.