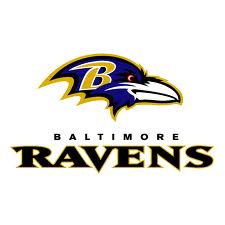 Baltimore Ravens Fans
If you're a Baltimore Ravens fan, then there is a good chance you're aware of a little ditty I penned. Earlier today I wrote how I've never visited your fair city or state, but that doesn't mean I love you any less. Especially when you're snatching up that ditty for your favorite team. If you haven't heard it, you can hear it by following this link to iTunes. Or by visiting the music page here on my site.
As it turns out, I'd love to walk out on to the field and lend my coin flipping abilities to determine the kickoff. I'd even give a command performance of the song Do You Want To Play for half time too for the same game. It would be a great opportunity to see the Ravens lay down some pigskin law and visit one of the places in the U.S. that I've yet to see. If you're part of the Baltimore Ravens marketing offices, let's chat and make this a reality. I do believe you'll gain bonus points from your fans and of course it'll make fun news bringing in a musician who isn't any good at football. What do ya say?
Thank You
A big thanks to every Ravens fan who has purchased the song. I appreciate your team's fandom and I ask that you introduce all your friends to Do You Want To Play – Baltimore Ravens and encourage them to get on the bandwagon.
Please leave a comment in the section below letting me know how you came across the Baltimore Ravens version of Do You Want To Play, and how you use it to get amped up about your favorite team in the NFL. Or maybe you'd like to put in your local expertise as to what things I should see when I make it your fair city.
Read More